Much like diapers, some bottles will work great for one kid, but not for others. This is another item where stocking up on one brand beforehand could backfire. Or maybe not: babies are unpredictable beasts. If you're lucky, you'll get a perfect angel who'll be chill with anything you put in front of them. If that's unlikely to be you, read on.
Questions to Consider When Adding Bottles To Your Registry
What sort of breast pump are you using? If you'd prefer to save on bags by pumping directly into a bottle, which brand of bottles will fit your breast pump without needing a special adapter?
Do you want glass or plastic? Both have their pros and cons. Glass is heavy and breakable but less likely to leach potentially toxic chemicals; plastic is a leach risk, but it's lighter for transport and safer when dropped.
Do you want bottles that can be useful beyond the bottle-feeding years? If so, look for brands that offer sippy cup adapters, straw adapters, caps for storage, etc.
4 oz or 8 oz? That's honestly a question I still can't really answer. We registered for both but there was only a small window – as my daughter approached one-year-old – where we used the 8 oz bottles. But I have friends who had the reverse problem: they only used 4 oz bottles for the newborn stage. It will depend on your child, as well as at what age and how often you will use bottles.
What did we get?
We stocked up on Life Factory bottles – motivated primarily by a desire to avoid the chemicals in plastic – but when I returned to work and bottles were about to become part of our daughter's daily life, she didn't want to touch the Life Factory nipples. It was too late to return them, so I wound up using those to store pumped breast milk (the tops fit my Medela breast pump perfectly), though we had to try multiple other brands to find one our fake nipple-averse daughter would drink from.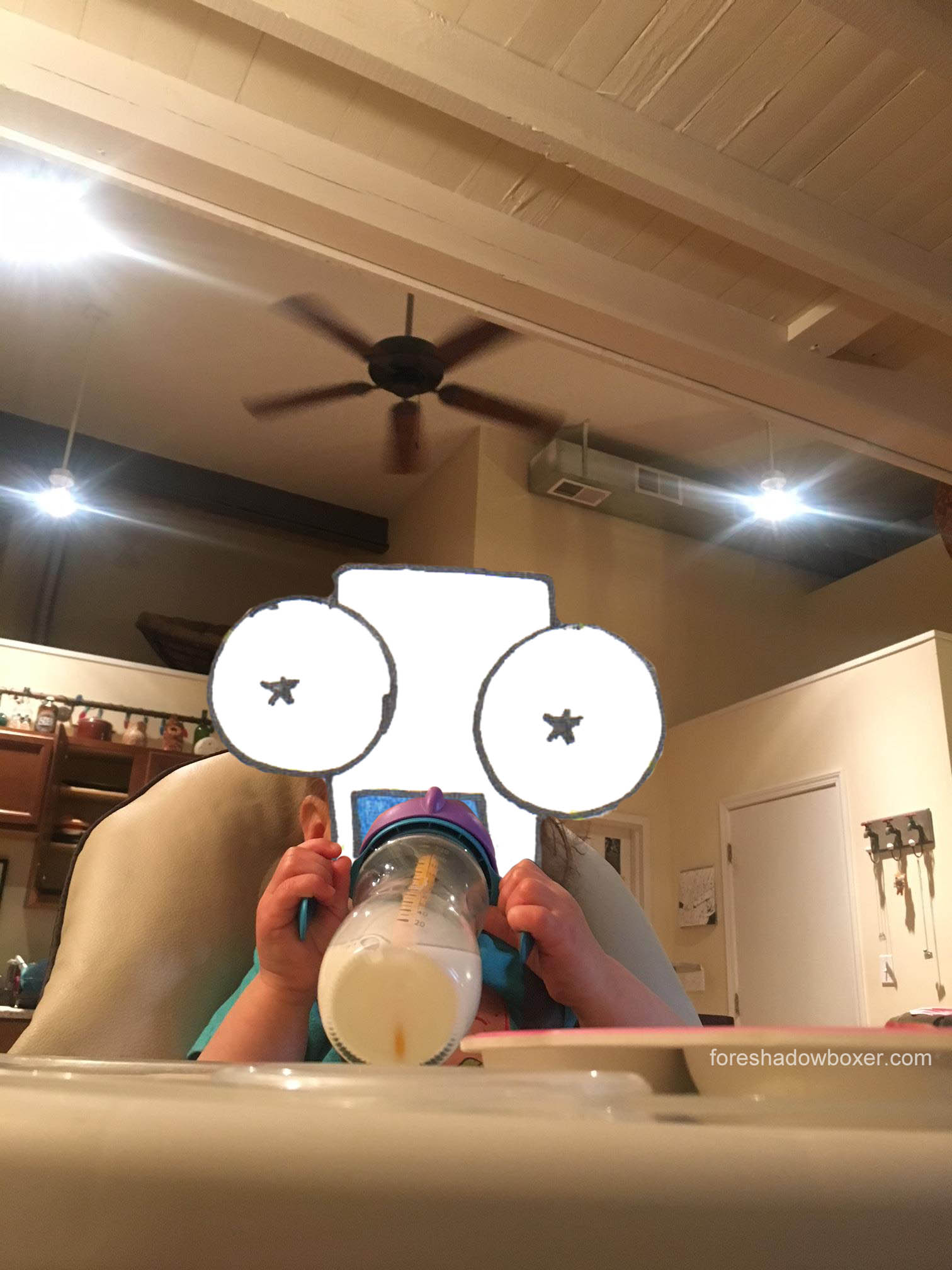 We eventually found a winner in Avent, which has more "lifelike" nipples and – as luck would have it – also has a glass option. Avent also offers straw sippy cups that fit any of their bottles. I just wish they sold the straw sippy cup tops separately from the plastic bottles, and that the straw that goes into the bottle was silicone instead of plastic. We wound up building a Frankenstein's monster for a straw sippy cup, using our 8 oz. glass Avent bottles, the top from the Avent straw sippy cup and the silicone straw that came with this cup. I'm still waiting for the perfect, non-toxic sippy cup to be designed and kinda wish I had the means to patent and produce one, because I have a pretty nifty design in mind.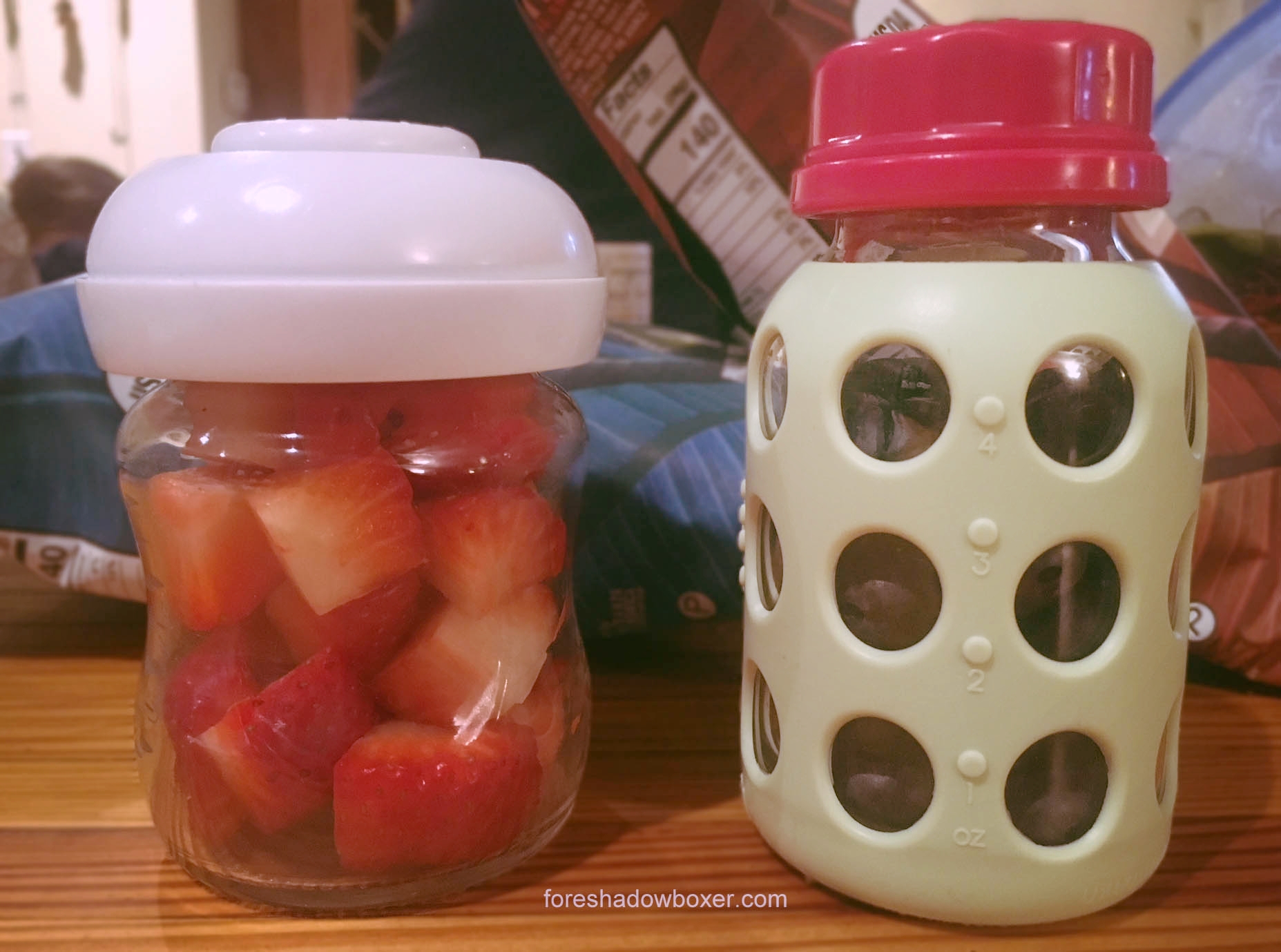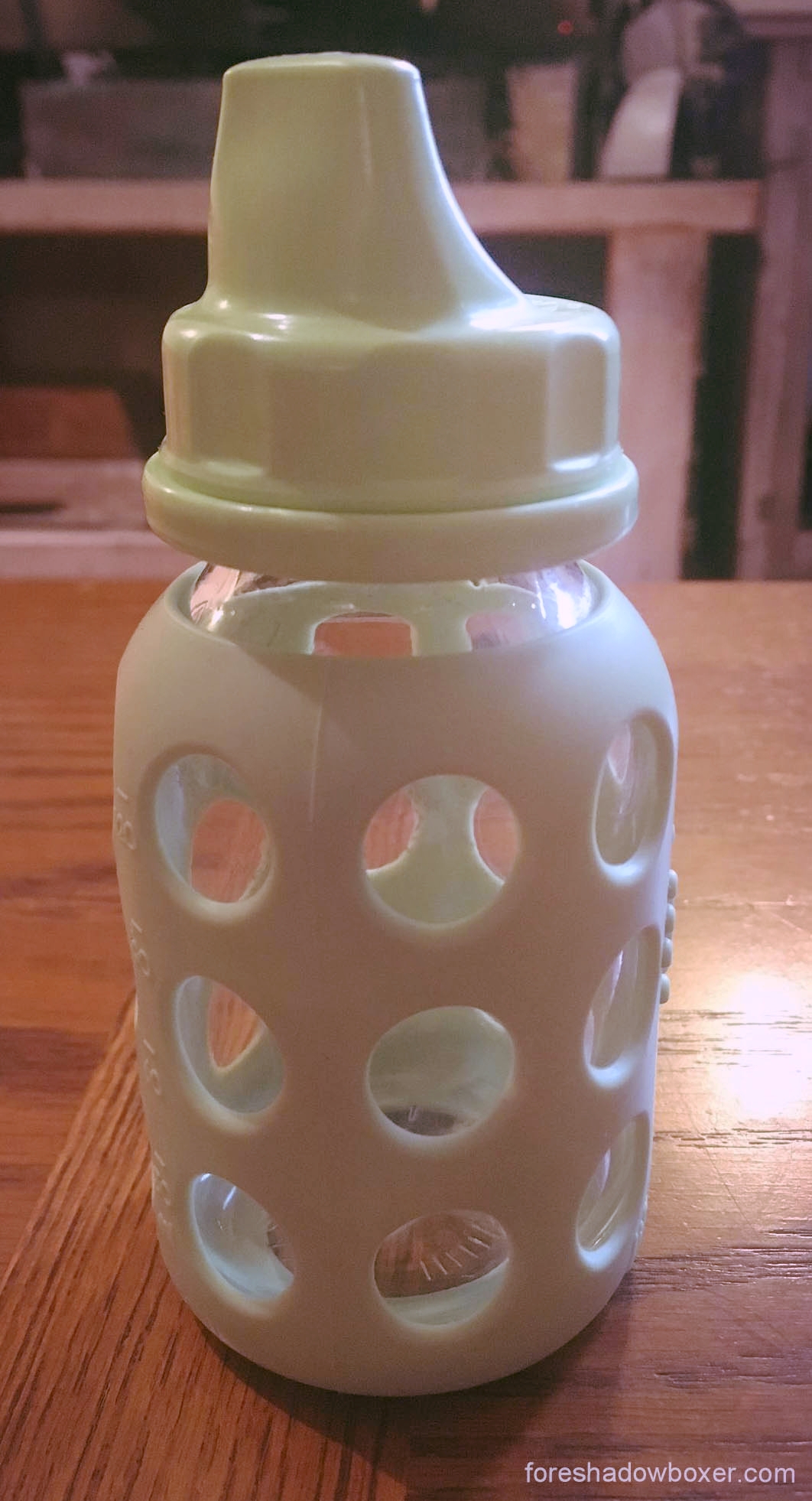 If we could do it all over, what would we get?
Avent and Life Factory both have their pros and cons. If I'd known my kid would reject Life Factory nipples for 3-4 weeks, I would've only purchased Avent bottles, nipples and caps – and an adapter for my breast bump. But if Life Factory works for your child, I'm a fan of that brand: they fit Medela pumps nicely; we still use them with these caps today to store milk and leftover food; and they offer nifty sippy cup adapters to help increase each bottle's lifespan. Plus, I love that each one already comes in a silicone sleeve to make it easier for little hands to hold onto (and to help prevent glass from breaking should it be thrown to the ground in a fit of infantile rage). Avent doesn't offer that (you can, however, buy a Velcro sleeve – a sleeve my daughter was pulling off by eight months).