THE DIAPER DILEMMA
Choosing diapers was a debacle unto itself. I spent so many painstaking hours researching this, in large part because I wanted something that was eco-friendly, easy and effective. Many systems are good in one or two areas, but it's tough to find one that excels at all three. And diapers, like bottles, are something that can be unique to the child: how they fit, how well they absorb your progeny's particular brand of excrement, etc. In other words: what works for one kid might not work for another.
Tips for Adding Diapers To Your Registry
Narrow your search down to 2-3 types you're interested in, and register for just one or two packages of each in size newborn and/or size 1 (depending on your child's birth weight, you might never need "newborn" size; you and your doctor will be the best judge of that).
Ask for gift cards to help you purchase more post-partum.
Try them all out, and see what works best for your child before you go "all in" on a brand.
What did we get?
We registered for a combination of pre-fold diapers, inserts, diaper covers for both, and Bambo Nature disposable diapers (they had the best rating we could find in terms of a balance between eco-friendliness and effectiveness).
If we could do it all over, what would we get?
We used everything we received until they either ran out or our daughter outgrew them. We now use a combo of cloth inserts and hybrid covers (during the day at home) and eco-friendly Seventh Generation disposables (for night-time and when we're on the go). This system works for us; we've had very few diaper rashes, and generally if there's a leaky diaper, it's because we didn't change it soon enough.
For cloth, I recommend Flip or LoveMy inserts and Flip insert-friendly hybrid covers. The best part about LoveMy charcoal bamboo inserts is that they don't really show stains (but they absorb just as well as Flip).
For disposables, Seventh Generation diapers worked well for our daughter, but some of our friends haven't been as pleased. That's why I recommend registering for a few different brands, so you can try multiple varieties to see what works best for your baby before you go "all in" on a brand for two years.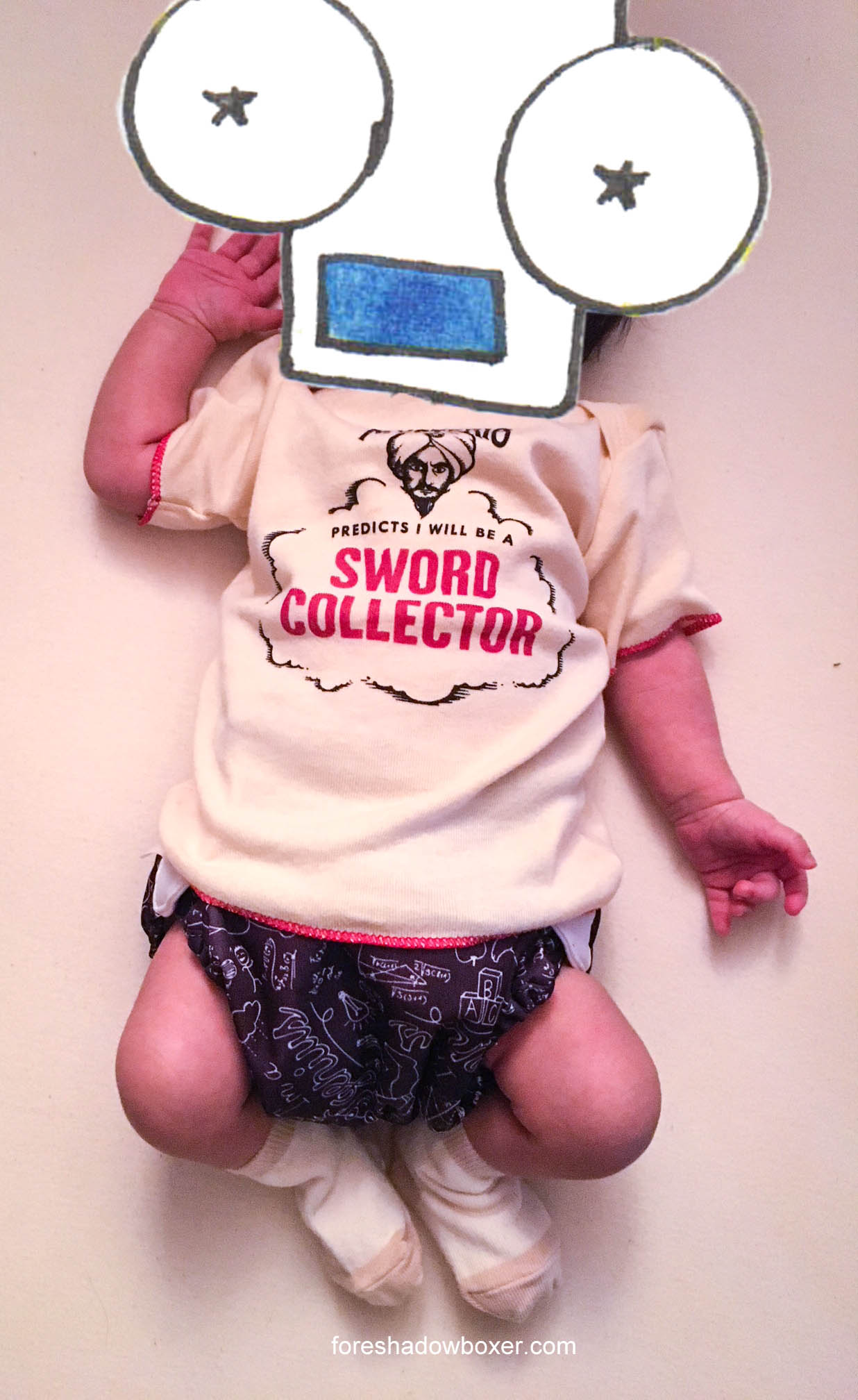 Thoughts on Cloth
If you want to go the cloth route, but you aren't sure which type, register for covers that are versatile. In other words: consider hybrid covers like Flip that will work for pre-folds, fitted diapers AND inserts. That way when your kid outgrows their first batch of pre-folds and fitted diapers, you still have plenty of covers if you wind up going all-in on inserts (many inserts will fit from 7-8 pounds until you're ready to potty train).
I honestly don't get the appeal of pocket or all-in-one cloth diapers. Sure, they're "easy" because they go on and off just like disposables (only difference is you wash them instead of throwing them away). But once your baby soils the diaper, you have to wash the entire system. It's a waste of water and electricity, and you have to purchase a ton just to have enough diapers for a week.
Pre-folds are great if you have a knack for origami OR have an awesome sister – as I do – who has them transformed into fitted diapers so they're just as easy to use as disposables (you'll still need a plastic cover though, which is why they are not the same thing as an all-in-one system). I didn't even know fitted diapers were an option, and I was pretty blown away when I saw the pre-folds we registered for had been sewn into fitted diapers. We used them religiously until our daughter outgrew them (at around 18 pounds).
We love inserts. They're a little more prone to leaks than traditional diapers – that's the primary downside – but they're so easy to use, and you can minimize leaks by making sure your cover is on properly (and you stay on top of diaper changes).
If you decide to use cloth diapers, either in part or entirely, you'll want to add two key things to your registry: a spray nozzle that easily hooks into your toilet's plumbing and a splatter shield. Together, these items make cleaning #2 off of diapers way less daunting.
How To Save On Disposable Diapers
Diapers – especially the eco-friendly options – are crazy expensive. For awhile there, we'd stock up whenever we saw Seventh Generation on sale at Target. Then we realized we could save a ton more, and not have to worry about running out, if added diapers to our monthly Amazon Subscribe & Save order. They offer diapers at a 20% discount when you sign up using that method, and though I get frustrated by the fluctuating prices (you have to monitor Amazon like a hawk for surprise price jumps), overall Subscribe & Save has been, by far, the cheapest way for us to get diapers.